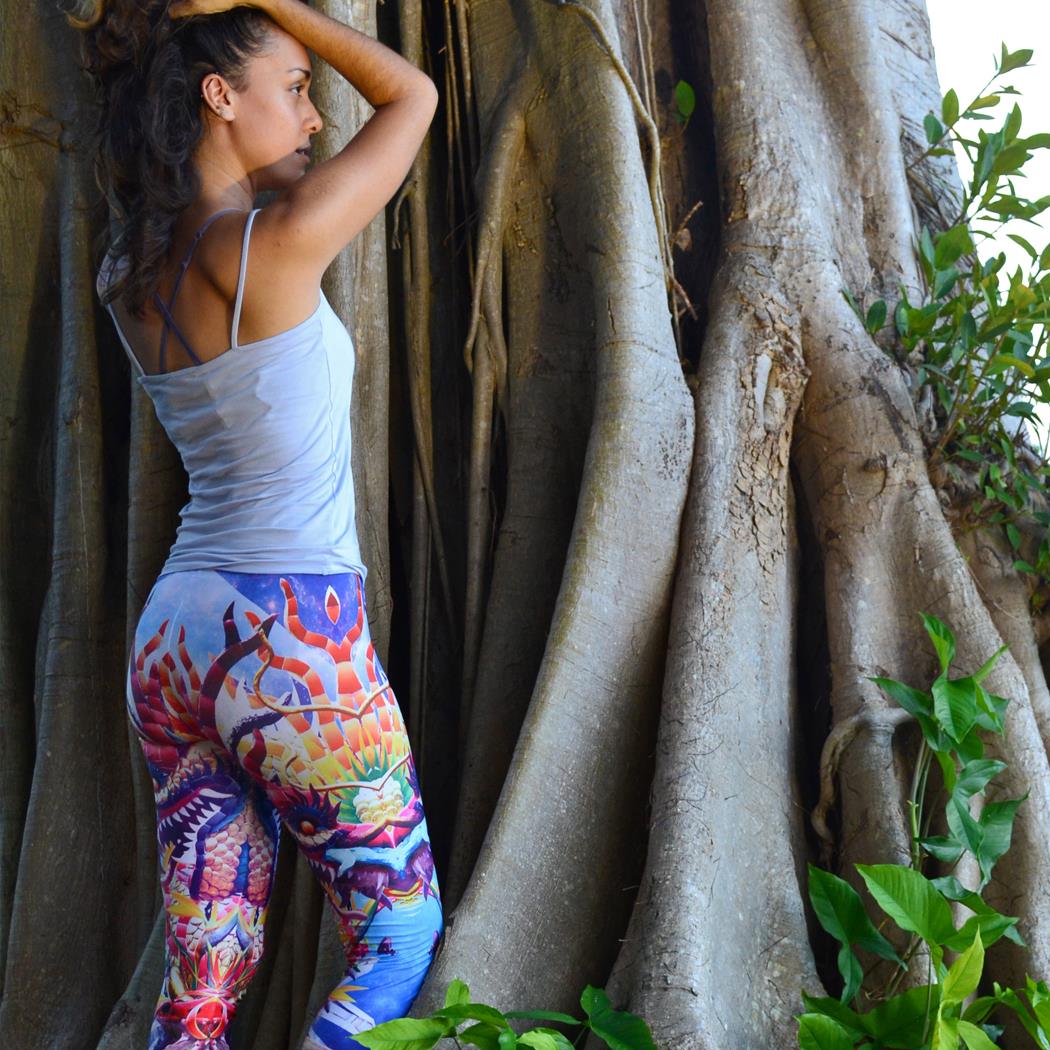 Pantea Clothing
www.instagram.com/panteaclothing
The 'Gaia' leggings feature a vibrant tropical wonderland in which bold, blocky patterns swim over a serene ocean-blue backdrop. Predominantly featured on the front thigh, a water dragon fractals outward, sparking abstract coral shapes across the rear & sides. Fresh & colorful, these leggings perfectly encapsulate the lush feel of summer.
Made of 80% Polyester and 20% Spandex, these leggings are soft, breathable and machine washable.
(Model is wearing a Small)
*Please contact us for International Orders*