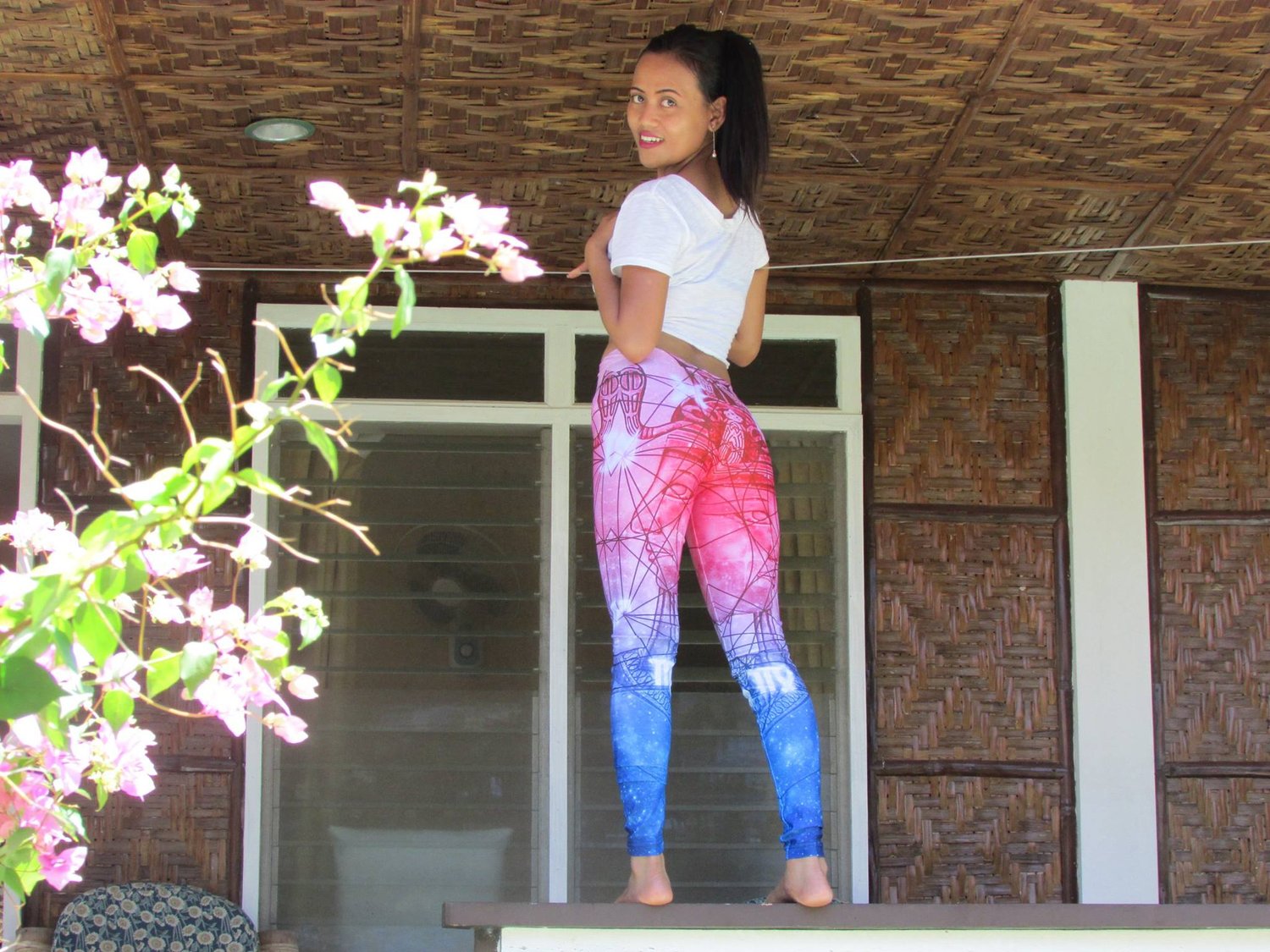 Pantea Clothing
www.instagram.com/panteaclothing
The 'Touch' leggings present a mysterious esoteric vision. Playing over vivid fuchsia and mottled reds, Egyptian imagery highlights the front thigh & rear. Subtly tapering into swirling astrological elements, sacred geometric shapes and a deep blue star-scape.
Made of 80% Polyester and 20% Spandex, these leggings are soft, breathable and machine washable.
(Model is wearing a Small)
*Please contact us for International Orders*